Jaiya – Erotic Blueprint Breakthrough Course
Embrace what has been buried and shamed in your body for thousands of years.
Finally! A clear language for frequent, orgasmic pleasure
The Erotic Blueprints unlock the elegant and uncensored vocabulary of your sexual desires.
Dear Erotic Being,
Knowing your Erotic Blueprint Type helps release you from secret shames, worries, and judgements of yourself…
Even ones you may not realize you're carrying…
And instead gives you the way to safely fulfill ALL of your deepest, most natural needs for true health and satisfaction…
Without the overwhelm, shame, or embarrassment.
And that powerful relief naturally creates space for new freedom in your everyday life.
Helping you immediately feel lighter, calmer, and more confident…
More connected and in tune with the people you love most…
In a way that feels effortless.
Food and drinks will taste better…
Conversations will feel more meaningful and flow effortlessly…
All because you'll be able to get out of your head and relax into your body again without shame or judgement.
… and finally have back all the energy you never realized you were using to constantly suppress, fight, and worry.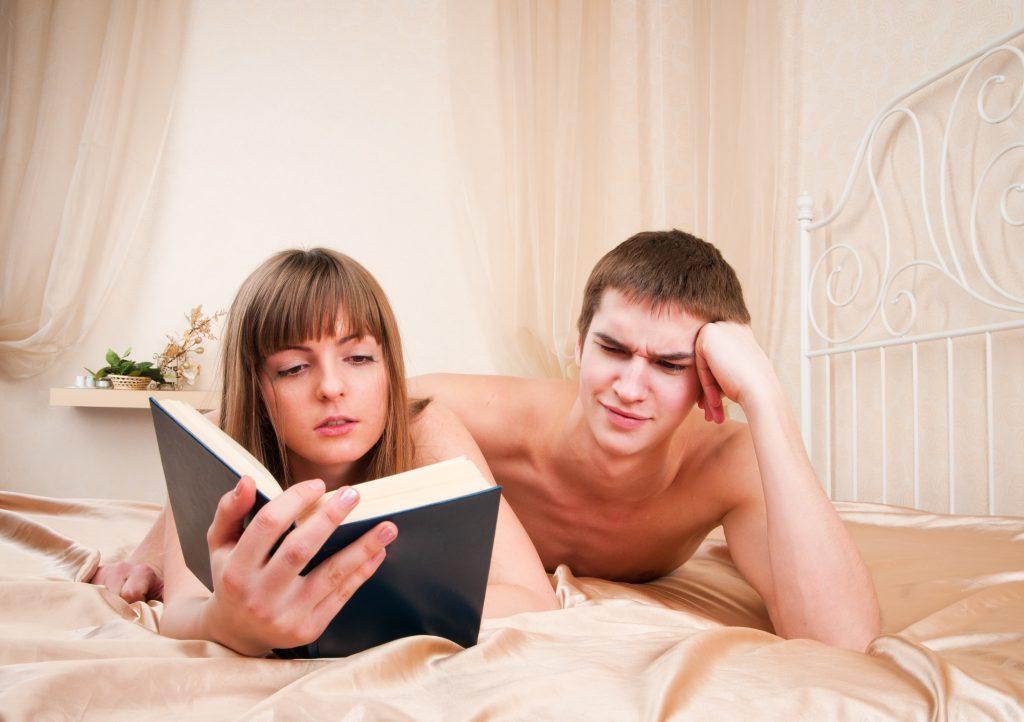 But information alone is not transformation – It's only the first step.
This is why having an endless arsenal of new techniques, positions, and toys has never been enough for lasting pleasure and fulfillment…
… or deeply passionate, lifelong connection.
Just like there is so much more to any journey than just the map…
Knowing your Erotic Blueprint Type is just the beginning of this journey.
It's the first step you need in order to discover your complete Core Erotic Blueprint™ – which is the true pleasure treasure you're looking for.
And just like the map can't prepare you for all the obstacles you'll run into on the ground…
Finding your way to deep and lasting satisfaction requires you to actively explore this new territory…
And that means you're going to run into new, unexpected obstacles and discoveries along the way.
This is a GOOD thing!
Because that's how you get to know and master the path to deeply understanding your pleasure.
But these obstacles and challenges can often be VERY difficult to deal with, or even recognize on your own.
And while working through these challenges is how you master the pleasure map of your own body…
It's easy to get stuck and shut out.
Because every Blueprint Type has entirely different words, thoughts and touches (or lack of touches) that turn them on…
That's why, while knowing your Blueprint Type can point you in the right direction.
It can still be easy to get lost when we're trying to explore and fill in all the details of your complete, Core Erotic Blueprint (your unique map to pleasure) alone!
Because Pleasure Is Your Birthright.
You are worthy and deserving of it – always.
It's NOT something you ever need to feel ashamed of, or guilty for feeling and desiring.
In fact, it's critical for your health and fulfillment in ALL areas of life.
We know this because…
Your body was BUILT for it.
Just like pain, pleasure is an incredibly valuable and important tool that guides you toward fulfillment, health, and satisfaction…
And if you've been feeling stuck, starved, or disconnected in your relationships and life….
It's likely because you've been taught to ignore or suppress pleasure and all the essential information it provides!
Because, while pain shows you what NOT to do and what isn't safe or right for you…
It's PLEASURE that gives you direction forward, showing you where to go and what to do MORE of.
So we can purposefully, passionately move toward our goals…
… instead of just running away from what hurts.
The Erotic Blueprint Breakthrough™ Course
We can show you how to unlock and experience ALL of this in as little as 8 weeks, inside…
And say goodbye to bland, boring, one-note sex…
It's all inside the most comprehensive sexual education available, and the only one built using the unique Core Erotic Blueprints as a guiding framework.
Together, we will help you find the pleasure waiting, untapped, in your body right now…
Teaching you how to unlock your most satisfying pleasure possibilities…
While uncovering and releasing cultural programming, hidden blocks, and obstacles that not only stunt your pleasure…
… but block the deeper connection, confidence, and fulfillment we've all been collectively starving for.
So you can completely transform your confidence, satisfaction, and connections faster than you thought possible.
It is time to reclaim our birthright of pleasure and follow it back to a place of peace in ourselves, our bodies, our relationships, and our lives…

So we can know and own ALL of ourselves and step into free, full, and fearless self-expression.
The Short Story On How It Works…
We will SHOW you how to do this in the quickest and most effective way…
Using a series of pre-recorded video lessons, exercises, and conversations you can dive into at your own pace, whenever and wherever is most comfortable for you…
… including always tasteful, but educational video demonstrations (with NO explicit nudity or unnecessarily crude language) to show you how to follow the Erotic Blueprints to your bliss.
Through helping thousands of people just like you already…
We've created a proven and repeatable process that helps you cut straight to the pleasure you've been missing, skipping past frustrating trial and error…
Helping you deliciously determine the details of your unique pleasure instrument…
And teaching you fun, pleasurable techniques that help you learn to play it fast…
So you can start rebuilding your connection to your pleasure, your body, and yourself – immediately.
We'll personally guide you through the discovery and deep understanding of your unique Core Erotic Blueprint…
Which goes beyond just identifying and embracing your Blueprint Type, and includes identifying which of the 4 major Obstacles may be blocking your path to pleasure even when you start exploring your Blueprint Type more…
… and which of the '5 Stages of Sexuality' you're currently experiencing, so we can give you the right tools for the season you're in!
Plus we'll show you how to translate your Blueprint into newfound pleasure in ALL areas of your life and own what turns you on, lights you up, and sets your senses on fire in a way that instills unshakeable confidence in yourself…
And how to confidently and fearlessly communicate what you discover to the people you're looking to share pleasure with…
This will change the game for you both inside AND outside the bedroom…
… as you begin to understand how to use pleasure to identify what works for you and what doesn't, set boundaries, and create spaces of connection.
But that's just the start.
Once we've helped you discover and own YOUR pleasure, independently of any partner, whether you have one or not…
We'll take this even deeper and teach you how to use the Erotic Blueprints to better understand and communicate with everyone in your life…
Including how to determine anyone's Blueprint in a single evening…
And how to speak the languages of other Blueprints, so you can create bridges, connection, and shared, mutual pleasure that doesn't require ANYONE to compromise their own satisfaction or needs.
Instead, you'll gain the skills you need to give and receive pleasure in EVERY Blueprint…
… enjoying new types of pleasure and pleasure experiences you didn't know were possible.
And lastly, we'll show you how to do ALL of this faster and more effectively by finding, soothing, and releasing your unique, hidden "pleasure brakes"…
Sale Page: https://theblueprintbreakthrough.com/ebbc/
Proof Download