Alex and Lauren – Pinterest Traffic Avalanche 2022
Are you ready to increase your traffic and build an audience with Pinterest?
Forget the slow, desperate climb to 10,000 followers. Learn how you can start driving to your new blog traffic right away with Pinterest!
Does the thought of driving traffic in any of the following ways make you queasy?
💁🏻‍♀️ Becoming an Instagram Influencer Following the Follows
Everyone is showcasing their life and featuring the hottest product. These days, you really need a massive following or an ad budget to be able to compete in this space.
🤳🏼 Creating Endless 10-Second TikTok Videos
I've seen my brother spend 5 hours creating a 2-minute TikTok video before… Sure, he's got high standards. But still… It's a commitment for growth.
🎥 Producing High-Quality Videos for a YouTube Channel
YouTube is a great way to build relationships with your audience, but it requires putting yourself out there on camera in a totally new way that is often difficult for many (including myself).
💀 Waiting for Months for Your Google SEO Traffic to Kick In
Google SEO is a great source of high-quality traffic, but it usually takes some time to get the ball rolling here. It can be difficult for a new blog.
Meet Maria and Alyssa, the Spinach 4 Breakfast girls!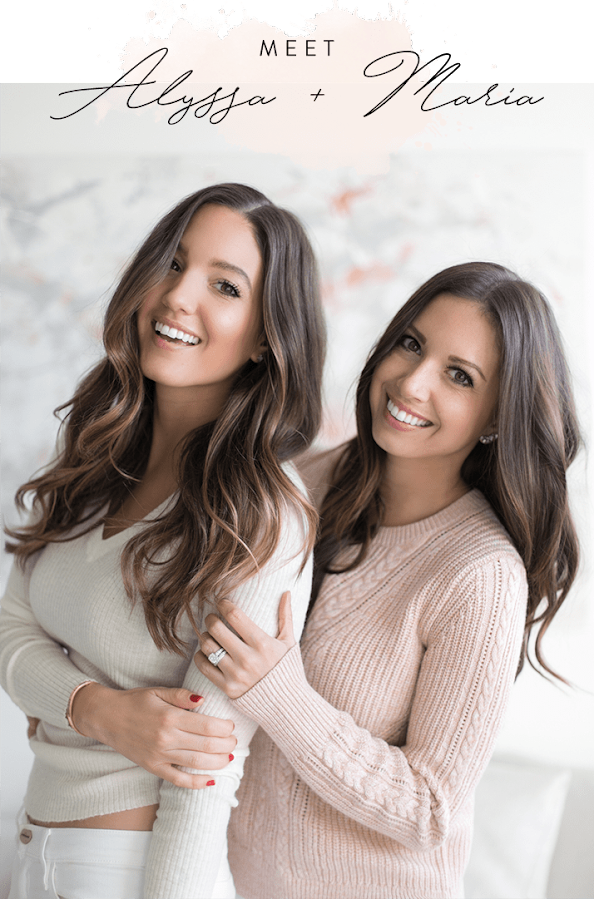 Their Traffic Increased to 50k Page Views in Just the First Month
"Thanks so much, Lauren! I've been binge-watching the course since yesterday, and I'm almost all the way through!
This course is unbelievable! It's so easy to follow. You guys did an amazing job!
I can't believe how much we were not doing on our Pinterest account. It's embarrassing haha. I am so happy I naively reached out to you!"
-Maria, Spinach 4 Breakfast
Pinterest helped us (and thousands of our students) launch a successful online business.

Hey, there! Welcome to the crew!
Here are Create and Go, we're all bloggers too. Our team is comprised of several bloggers all running their own online businesses in various niches. Because of that, we bring a LOT of different experiences to the table. We have so much to share with you!
But it's important to remember that we all started out just like you…
When we first started, we didn't know anything about starting, running, or monetizing a website.
We did what most other people do when they get started… We created all the social media accounts (Facebook, Instagram, YouTube, etc.). We tried to grow organically on the traditional channels like Facebook and Instagram, but we got absolutely nowhere. Even Google SEO can take MONTHS before you see any fruits from your efforts.
Then, everything changed when we heard about how to use Pinterest to drive traffic in a marketing forum. This is what put us on the path to earning our first $1,000/month, then $10,000/month, and even $20,000/month.
These are the same strategies that the entire Create and Go team has used to build multiple successful websites in various niches, and we are ALL now sharing these strategies with you in this course!
Sale Page: https://createandgocourses.com/p/pinterest-traffic-avalanche
Proof Download