Sheri Rosenthal – Retreat Blueprint
FINALLY! The blueprint for creating a retreat that actually sells AND that teaches you how to avoid all the pitfalls that cause most coaches, authors, and facilitators to lose money on their retreats.
By working with us you're getting…
….the very BEST Retreat training you can buy! Whether you're a total retreat newbie or have run over 30 retreats, you want state-of-the-art information AND you want it being taught by people who KNOW retreats.
Yup, there are plenty of folks teaching about retreats out there. But ask – how many international retreats have they designed and planned? Just because someone has RUN a few retreats – that does NOT make them an expert!
Through our travel company, Journeys of the Spirit, we have planned and managed over a thousand retreats – and we've educated thousands of retreat leaders through our Retreat Blueprint Programs.
We know what it takes to launch a successful and lucrative transformational retreat that's deeply life-changing. We know the law. We know the problems that can arise on a retreat.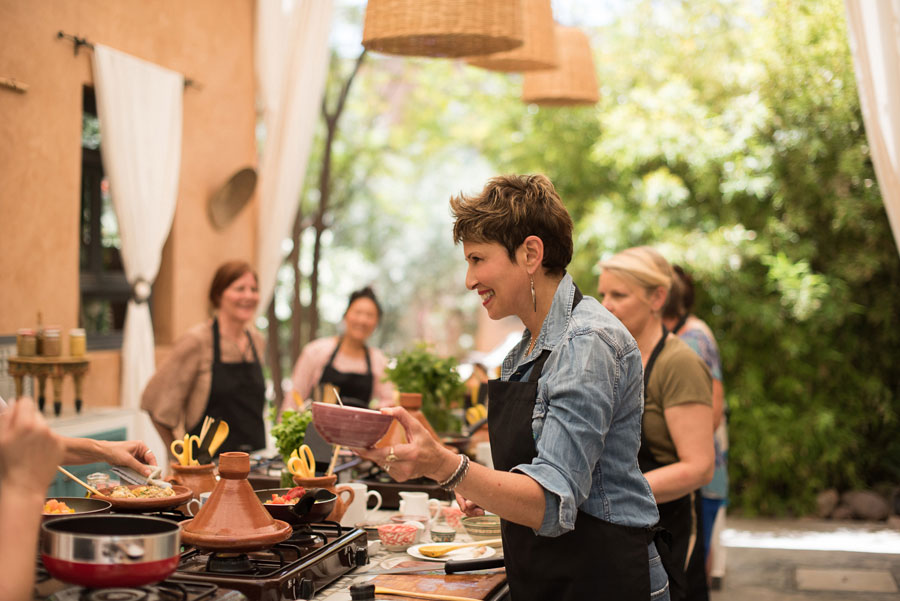 We've seen the good, the bad, and the ugly – and we're here to share our expertise so that YOU don't have to experience the mistakes and issues that we did when we started back in 2003.
OUR MISSION IS: For you to design, price, market, sell-out, and monetize a retreat that makes you a profit of at least $10K so that you can travel the world (if you want to!), transform lives in a huge way, give back and be of service, and have the income you desire from the expertise that you share. Are you in?
Who will you BE at the end of this program?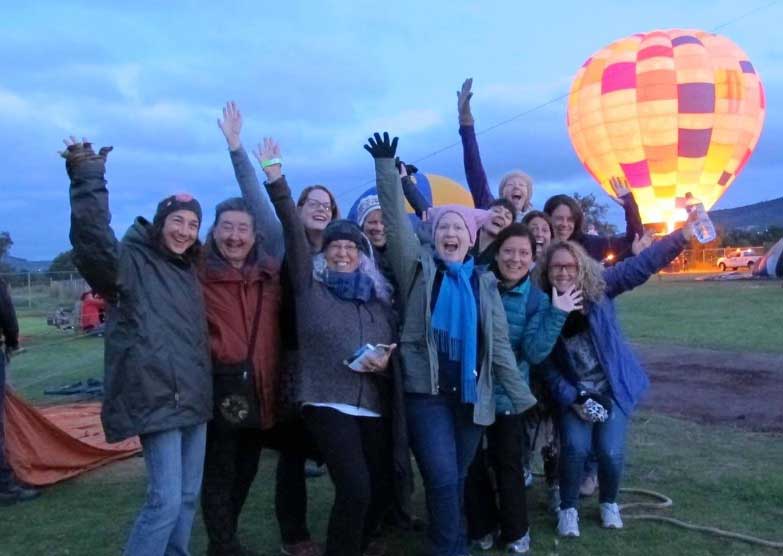 You're going to be a confident retreat leader who has the tools and support to design a stellar, 5-figure transformational retreat that actually sells-out and that people can't wait to sign up for.
You'll be able to travel anywhere in the world knowing that you can deal with any kind of crazy situation that arises – and that in an emergency all you have to do is post in the group and we will be there to help you.
You'll know that if you create a retreat that you're going to make a great income – one that reflects the level of transformation that you share.
And you'll know the joy that comes from watching people grow and change before your eyes and the gratitude that comes from being part of that amazing, life-changing process!
Not sure if this program is right for you? No worries – book a call with us and we can chat about it.
Your mentor – Sheri Rosenthal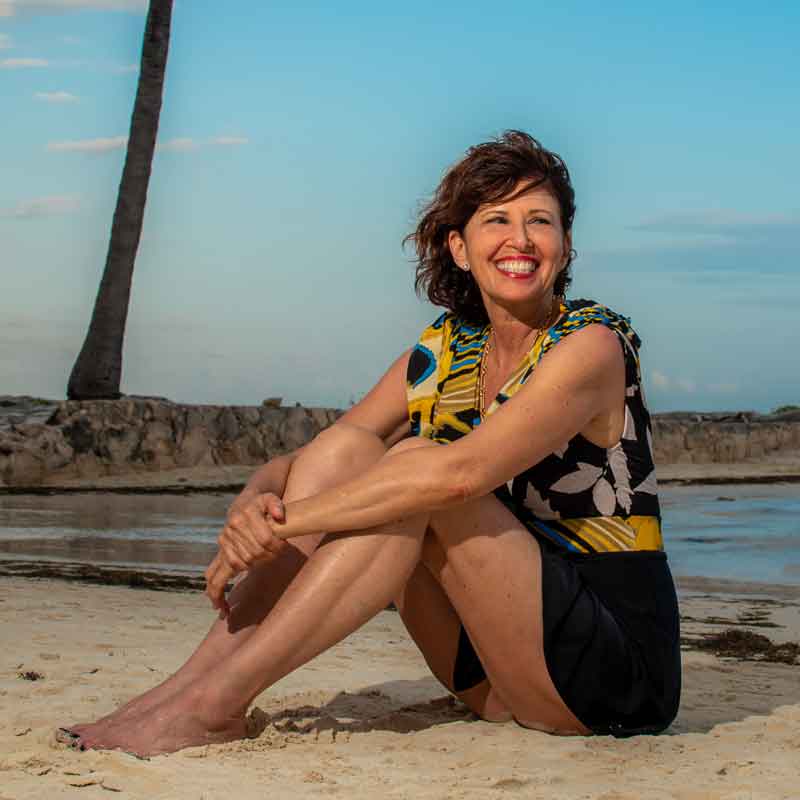 I'm Sheri Rosenthal, and I've been a serial entrepreneur and world traveler my entire adult life.
So back in 1999 I was really struggling in my life. I had gone through two divorces and was working hard each stress-filled day as a podiatrist (a foot doctor) and surgical residency program director.
I always loved the idea of having my freedom and being able to travel more than my 3 weeks of vacation time every year. But I had no idea how to make that a reality so I buried my dreams and kept my head down.
Finally, depressed, unhappy, and hating my life and business, I decided to sell my practice and everything I owned – including my boyfriend – at the time. (Well, I really didn't sell my boyfriend, but I would have liked to if I could.) My family and the medical community were horrified at my decision.
Yet in my heart of hearts I knew I had a greater purpose and was meant for so much more than living a mediocre life. It was a drastic leap of faith – and yes, it was very scary.
During this time, I received the New York Times bestseller The Four Agreements by don Miguel Ruiz. I saw that he had an upcoming retreat to the sacred pyramids of Teotihuacan Mexico during the exact time I normally took my vacation.
I had never been on a retreat in my life – but I took a chance and went anyway despite my doubts. The retreat ended up being a pivotal moment where the trajectory of my entire life changed direction. It was SO much more effective than therapy! 
While in Mexico, I met incredible friends from around the world, opened my heart and mind, and experienced a truly magical part of Mexico – all in just 6 days! Plus my point of view, perspective, attitude, direction, level of self-awareness, confidence, self-love all shifted!
Well, my practice finally sold, I moved to California, started studying with don Miguel, and serendipitously began running his retreats, workshops and his overall business.
Now I just want to digress from my story for a moment to point out something extremely critical to you about the power of retreats. I want you to understand that from that one initial retreat don Miguel gained a student for 8 years who attended every workshop, program, and retreat that he created.
Think about that for a second from a business perspective – I easily spent around $75,000 on follow up programs with him over the following 8 years and I would do that again in a skinny minute for the changes it made in my life!
Now multiply that by all the other participants on that retreat who continued to work with him too – and there were around 50 on that trip, so that probably added an additional million dollars or more to his bottom line over the following years! (And we want the same for you!)
Fast forward to 2014… By this time, I had been running my own retreats and helping hundreds of heart-centered facilitators run their amazing retreats since 2003 through the boutique travel agency that I created, Journeys of the Spirit.
I was totally smitten with retreats and the effect they had on the participants – not to mention that YOU as the retreat leader also grow in your own self-confidence in what you share with the world and your ability to stand in your power. Gosh I get so emotional about this.
Then it finally dawned on me that I could help others much more effectively if I created a program to help my retreat leaders end their troubles with filling their retreats AND start making the kind of money they should be making.
And that's how and why Wanderlust Entrepreneur and the Retreat Blueprint Program were born.
We've had participants add tens of thousands of dollars to their income and take their clients on their first retreat to a place they've always dreamed of going. And others have doubled the number of people who have attended their retreats.
In our course, we'll explain how you can avoid the most common mistakes retreat leaders make – and this applies to both newbie retreat leaders and highly experienced ones – and of course ALL the solutions to fixing these.  I hope you join us!